Welcome to the Finnish Delegation at HNPW 2021
We are happy to introduce a Finnish public, private and NGO partnership to protect lives and livelihoods to overcome humanitarian crises.
We offer a simple solution of mutual trust and synergies between different actors. Governmental agencies provide policy guidelines and major funding instruments; the business community innovates state-of-art solutions and services for international humanitarian agencies. Through research, education, innovation, and services, our NGOs bring enhanced understanding to meet future challenges. And we work hard to share our best practices with the global humanitarian community.
Technology Service Innovation Infrastructure Research Cooperation Education
We represent a network of strong relationships and best practices between all humanitarian actors of society
Finnish humanitarian assistance is based on international humanitarian law, international human rights treaties, refugee law and the principles endorsed by the UN. Finland is committed to the principles of Good Humanitarian Donorship and will be co-chairing the GHD group together with Belgium between 2021-2023. During this chairmanship, Finland will focus especially on the adverse effects of counter-terrorism measures on humanitarian action; protection, with particular attention on gender and disability inclusion; quality funding; and change in humanitarian action.


Finland promotes closer collaboration between humanitarian, development and peace actors in fragile and conflict contexts

Finland has a strong tradition in research, development and innovation. A multi-stakeholder approach is highly valued in Finland and evident in the way we work towards the Sustainable Development goals, jointly by the public sector, businesses, civil society and private individuals.

Finland hosts one UN Technology Innovation Lab (UNTIL). The Lab is based at Aalto University Campus, a veritable hub of Finnish and international innovation. It forms part of the larger UN network of Labs and promotes technological solutions in four important fields, including peace and security. In addition, the Social Impact Investing Initiative (S3I) of the United Nations Office for Project Services (UNOPS) has its office in Finland.
The Ministry of the Interior forms part of the Government. The Ministry's three key duties are:
preparing legislation concerning the police, rescue services, emergency response centre operations, border management, maritime search and rescue, and migration
performance management of agencies and institutions in the ministry's branch of government and
dealing with international and EU matters that fall within its mandate.
The Ministry of the Interior is responsible for internal security and migration. Its role and duties have rapidly become more and more relevant given the trend towards greater instability in our security environment.
Safety is the backbone of a stable and thriving society and our whole way of life is built on it. A sense of security is a basic human need and thus an essential part of wellbeing. Internal security means that in a society everyone, whether an individual, a business or an organisation, can enjoy the rights and freedoms guaranteed by the legal system without fear or insecurity caused by crime, disorder, accidents or any other phenomena.
Finland's preparedness cooperation model is one of Comprehensive Security, in which the vital functions of society are looked after through cooperation between the authorities, business community, organisations and citizens. Finland is a safe country in a number of aspects and our approach is developed to ensure it remains as such.
DISASTER RELIEF AND HUMANITARIAN SUPPORT
ResCamp Modules® (RCM) (www.rescamp.com) is fostering recovery, reconciliation, resilience and rebuilding in the areas of crisis and disasters. The concept provides rapid, scalable and modular solutions for humanitarian support needs for disaster victims, displaced persons or refugees. Tailor-made "turnkey" solutions serve also for upgrading existing camps and sites even off-grid. Some of our solutions are:
RCM includes solutions also for schools, hospitals and health stations, also for protection and security, ITC, information collection and management. These are co-created with end-users and product providers by integrating state-of-art, sustainable innovations.
Our partners are: (click for video list of solutions)
The Finnish Red Cross is one of the largest civic organisations in Finland. The objective of the Finnish Red Cross is to help those who need it most both in Finland and, together with the elements of the Red Cross and Red Crescent Movement, abroad.
Finnish Red Cross has 40,000 active volunteers, 80,000 members, 100,000 regular financial contributors and 132,000 blood donors each year. Finland's population is 5,5 million.
The volunteers of the Finnish Red Cross operate in their local branches. Altogether, there are approximately 500 branches. The branch volunteers are supported by the employees of twelve district offices. By supporting the branches, the districts enable the work of the volunteers.
The volunteer work and aid activities of the Red Cross are coordinated at the national level by the national headquarters. Its responsibilities include development of the organisation's operations, cooperation with authorities, national campaigns, and international aid. In addition, the different elements of the structure of the organisation engage in various forms of advocacy.
The highest decision-making authority of the Finnish Red Cross is the general assembly. Deputies for the assembly are elected by the members, and the assembly convenes every three years. The general assembly elects the board and other organs of trust that direct the organisation's operations at the national level.

The question of how many trillions the Covid-19 pandemic will eventually cost the world is not as important as the fact that the central banks have been able to create these trillions, print enough money to cover the unprecedented costs without destroying the world economy in the process.
In the SCRAP the GAP podcast Finnish Red Cross Advocacy and Communication specialist Pekka Reinikainen looks at the possibility of future humanitarian emergencies colliding with the reality of dwindling funding.
A key factor influencing security environment is climate change which causes ever-increasing risks from extreme weather conditions such as storms, record rainfalls, flooding and heat waves. We need to develop new operating models to manage these risks to improve the security and crisis management. It is important to build greater coordination between humanitarian and civil protection actors with the aim of responding to future Climate Security challenges.
Human Security Finland is an international development and crisis management business network. It facilitates the formation of business partnerships between Finnish companies and experts to assist developing countries and crisis-hit regions with solutions to support sustainable development. The network combines business, education and research expertise to build the better future.
Human Security Business network will tackle food, water, health, environment, and other Peace & Security issues by creating new sustainable business partnerships, according to UN Agenda 2030.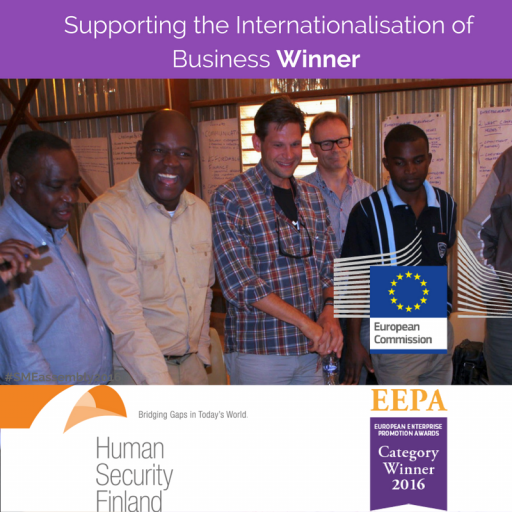 CLOUD SERVICES FOR HUMANITARIANS
Molnix started from the mess of how humanitarian rosters were managed in spreadsheets, and observed that adapting traditional HR systems to fit humanitarian needs has not been successful anywhere. Instead, Molnix decided to tackle this problem in a way that helps all humanitarian agencies. Combining innovations in disaster preparedness, modern IT and best practices in humanitarian HR, Molnix Rapid Personnel Manager (RPM) was born.
RPM is an innovative solution to mobilize your top people to disaster areas, development projects or crisis zones. RPM is a complete human resource management system cloud application to manage staff, security, training, work contracts and more. It is specifically designed to serve HR needs where speed, automation and support for a global workforce as well as global operations are key.
The system is already proven together with many organizations – such as the Finnish Red Cross and Norwegian Red Cross field hospitals as used by IFRC. It is easy to adopt and your existing roster information can be migrated in the process. RPM also acts as unique platform for organizations to work together in new ways. It not only enables easy secondments, but allows a unique type of sharing of report templates, best practices and customizations while saving on expenses.
Humanitarian professionals
International deployments
Rapid Personnel Manager is a core tool in our chain of aid that ultimately saves lives. Through automating many of our HR team's tasks, Rapid Personnel Manager enables us to be faster and more cost efficient.
EVERYTHING FOR YOUR SIMULATION CENTER
Nordic Simulators Ltd is Finnish company, providing technological and pedagogical solutions for simulation education. Among many other professional areas, prepardness can effectively utilize this learning method in order to strengthen educational results and occupational goals.
WE BUILD LASTING PEACE AND SECURITY
SaferGlobe is an independent Finnish peace and security think tank solving the most difficult challenges through cross-disciplinary tailored multi-expert teams. Through our broad networks, we access the best knowledge and create new understandings and information.
We saw great people doing fantastic work in tough situations but with very little possibility to reflect or tap the support that exists for them. The same challenges also seem to be doing the rounds with great learning in some organisations and very little in others.
We bring people together to hash out solutions. Depending on the problem, we can invite retired humanitarians, business experts, techies, and civil society. We always include local knowledge and focus on practical possibilities, which are possible to do with the resources. We can provide the space for reflection and ongoing development that does not exist in the field.
Why SaferGlobe? Look around you. How many peace and security think tanks do you see in a humanitarian event? How long have we spoken about the linkages between fragility, societal resilience, and disasters? Exactly! The Finnish networks are broad, but silos are few. Collaboration is easy between different actors, from NGOs to the military— with many professionals in Finland eager to use their knowledge to create a better world. Contact us for more information on this amazing resource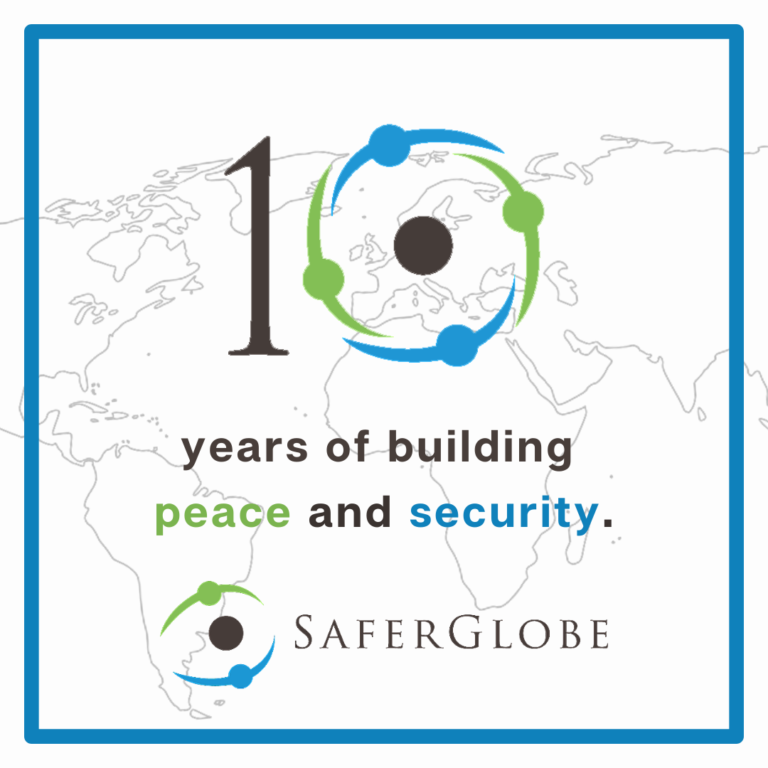 Finland may be small, but we are significant, read on!
The Finnish way is to seek empowerment through cooperation. Inclusion takes place from the bottom to up, not the other way around. Through cooperation, we can better respond to global challenges like climate crises or pandemics. Did you know that Finland was ranked the happiest country in the world? – again!
in 2021 World Happiness Report
in the Good Country Index 1.4
in Bloomberg innovation ranking 2020
Fill in the form to meet online with any representative of the Finnish Delegation.
We collect this information in order to be able to reach out to you with updates and to hear if we can be of further assistance. In this particular request, your details will be shared with the organization(s) you select. Please see Molnix privacy policy for details.